Celebrating a Legend
JAY WHITE & NEIL DIAMOND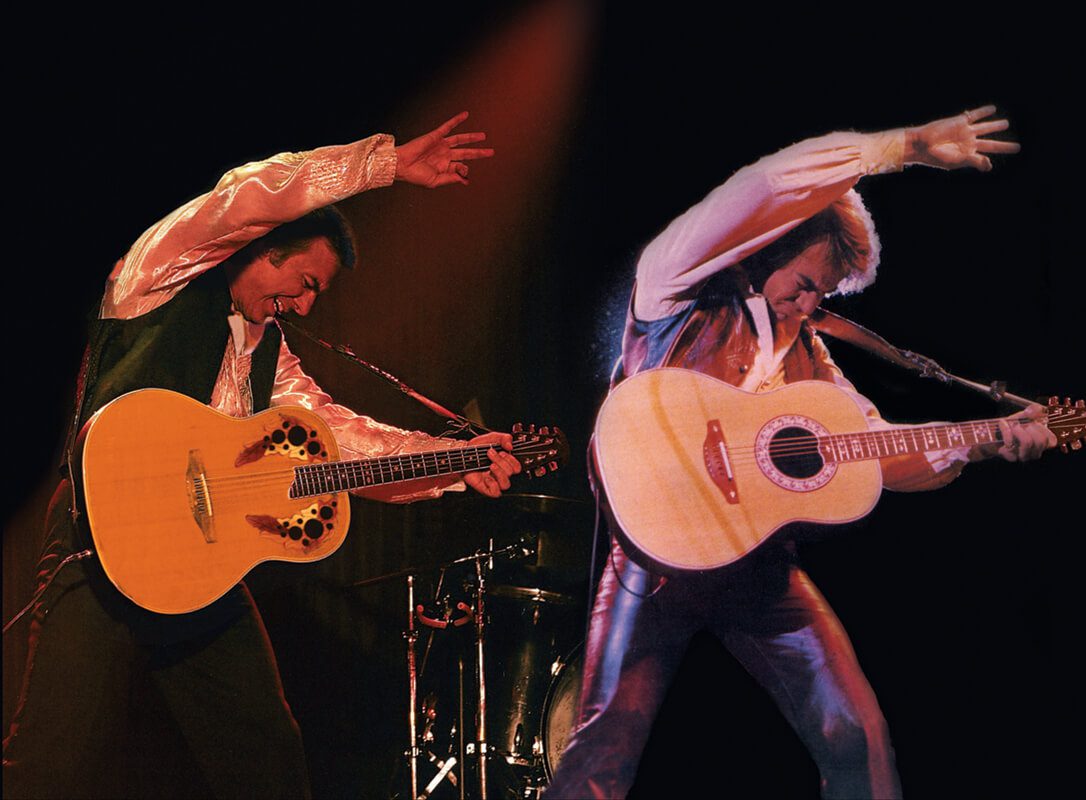 Thank You, Neil
In 1996 and again in 2002, Jay White and Neil Diamond met before his Vegas MGM appearances where Neil told Jay to: "Keep up the good work!" and autographed a photo signing: "Jay keep singing, so I can stay home and relax, your friend in music." Over the years Neil's mother Rose, son Jesse, and brother Harvey have also expressed their genuine enthusiasm and amazement. "I'm also honored to have appeared with Neil on his DVD Box Set entitled STAGES and I'm proud and grateful to share this beautiful noise with those of you who continue to show your appreciation, especially the Diamond Family… your kindness and acceptance continues to inspire!"
"Jay, Keep singing, so I can stay home & relax!"
-Your friend in music, Neil Diamond
Together Neil and Jay have covered Las Vegas and the planet, captivating the hearts and minds of millions in a passionate exchange of musical love. Holding box office records worldwide, Neil Diamond's career spans 5 decades with record sales reaching over 125 MILLION! He's also won the Grammy, Golden Globe and American Music Awards, and has been inducted into both the Songwriters and Rock"n"Roll Halls of Fame!
"Neil, your talent, kindness and approval continue to inspire this unforgettable journey."
-Your friend in music, Jay